Zapraszamy do naszego sklepu
We offer the sale of hydraulic spare parts and complete units, pumps, motors and valves of the leading maniufacturers such as Rexroth, Poclain, Liebherr, Linde, Sauer Danfoss, Vickers, Parker and others. Thanks to our well-stocked warehouse, our customers are able to purchase the genuine components or the replacement ones of the leading brands. We cooperate only with certified maniufacturers, which gives us a guarantee that the items we sell meet all the required standards. We continue to replenish our warehouse regularny, especially with the Bosh Rexroth components. Thus, the customers are supplied with the required goods very quickly.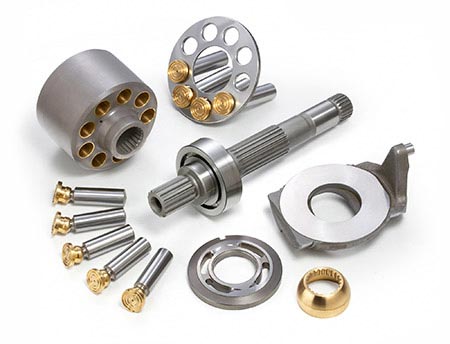 While offering a new unit or its components, we always use the data plate, which helps to identify the correct unit and is the most appropriate source of required information.
Monika Toporczyk
monika.toporczyk@smbhydromar.pl
33 8790516 (ext no 12)
+48 695 712 719
Kinga Gwiżdż
kinga.gwidz@smbhydromar.pl
33 8790516 (ext no 12)
+48 695 201 442