2007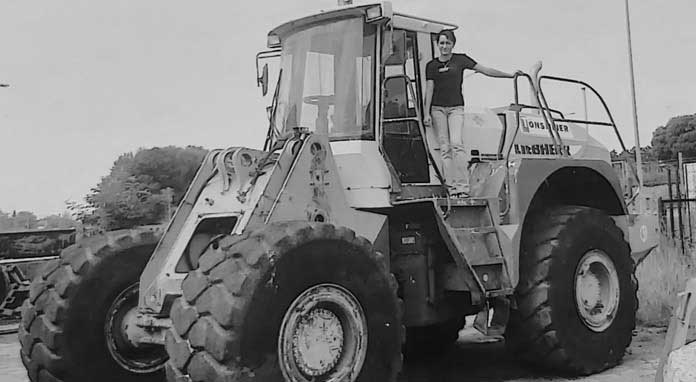 The history of our company began in 2007, when the owner, Marcin Mostowik, carried out the service of construction machinery on his own, traveling all over Poland. Together with his wife, who was responsible for handling certain document, they tried to meet their customer's needs.
2011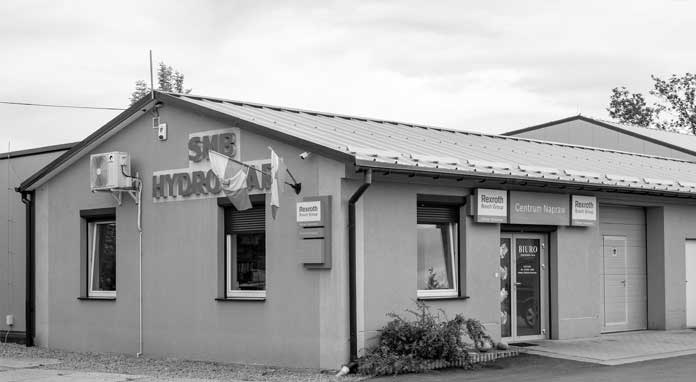 In 2011 a stationary workshop was settled in Ryczów and since then it has been also a headquarters. The company development due to the growing number of orders made us specialize in hydraulic pumps and motor repairs.
The offer of SMB HYDRO-MAR MARCIN MOSTOWIK has been enriched not only with the availability of spare parts from the stock but also with the Hydraulic Component Test Stand which verifies the efficiency of reconditioned units .
2015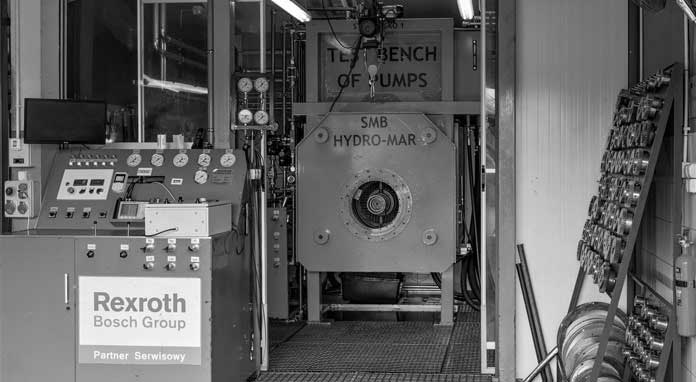 After we had been working on the stand with a capacity of up to 100 kW, a new one with a capacity of up to 200 kW was launched in June 2015.
2016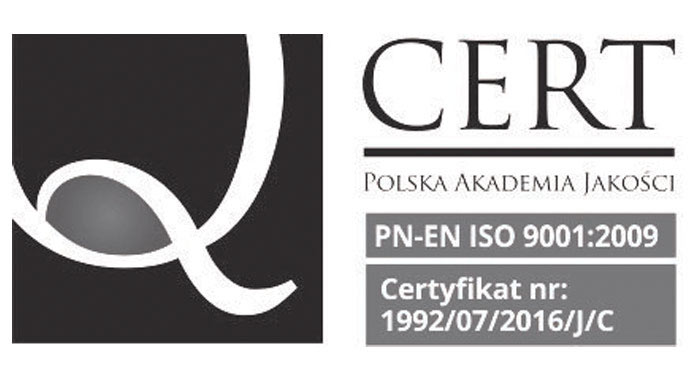 In 2016, the company introduced the quality management system ISO 9001:2009, which was later updated with ISO 9001:2015 standard. In 2016 SMB HYDROMAR MARCIN MOSTOWIK became the only Authorised Repair Service Center for Bosch Rexroth in Poland.
2019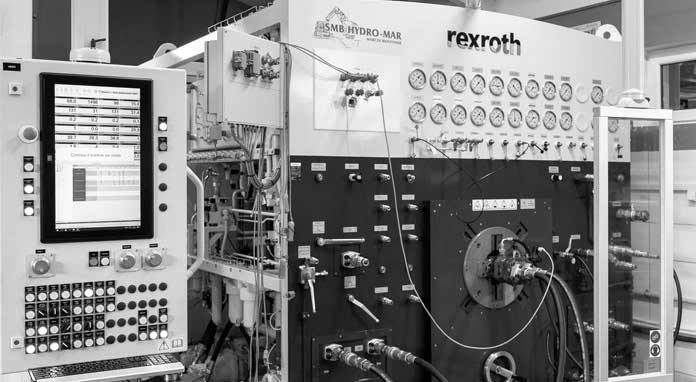 Our company has also been the only one in Poland equipped with NEW GENERATION BOSCH REXROTH SERVICE TEST BENCH (SSTB-135/ECO) since 2019.
2020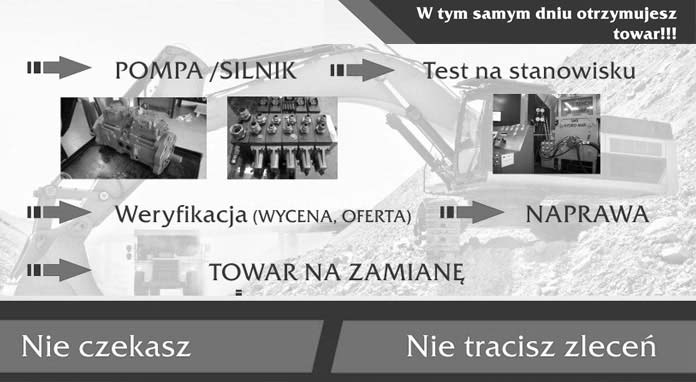 In 2020 we provided our customers with the oil filtration system by offering them our own filtration unit MAR1-017. As we are open to customers' needs, we support them with an additional option, the so-called exchange units of many models of pumps and motors. Thanks to that they are able to start the machine again as quickly as possible.
2021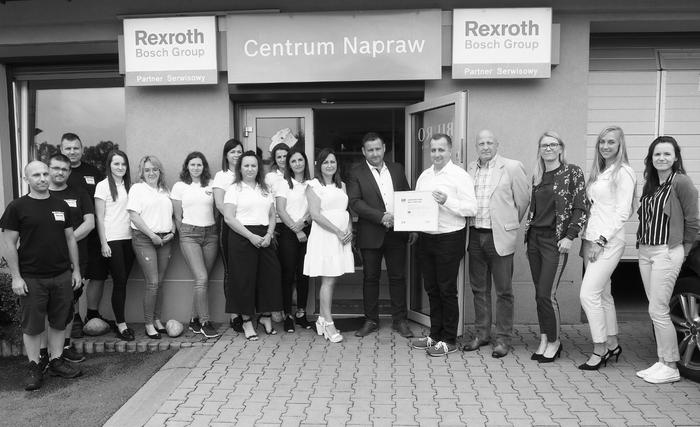 In 2021 we received the International CERTIFIED EXCELLENCE SERVICE Certificate which confirms the highest quality of our services. The Certified Excellence Program is a global sales partner qualification program to offer the highest quality services and values to Bosch Rexroth customers. Such a great distinction guarantees being an expert in the field of consulting and technical support. We are honored to get the Excellence Service Certificate as the only one in Poland.
2021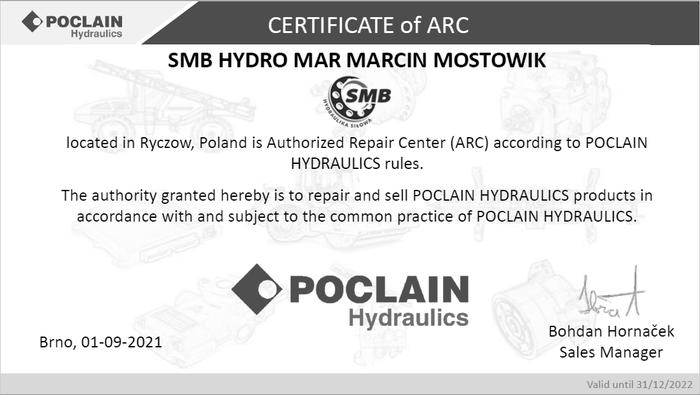 In September 2021 we received the authorization of POCLAIN HYDRAULICS. We have been awarded the CERTIFICATE OF ARC Certificate which entitles our company to repair and sell spare parts of POCLAIN HYDRAULICS components. We have a direct contact with the factory and participate in numerous trainings expanding our knowledge and skills.
OUR AIM
Our repairs are carried out by skilled craftsmen in our workshop and are then fully tested. We are highly committed to ensure customers' satisfaction by providing an effective quality service and adapting new technology. We do our best to harness the skills and extensive experience of the dedicated staff.
Not only are we eager to attract people with our products, but also the services we can offer them. Our aim is to support our customers so that they receive professional, realiable, help which in turn will establish long-term relationshios. Thus, do not hesitate to start the hydraulic adventure with our company as we will help you get your old pump running like new again.